Our mission is to be the leader in providing products & services for the mechanical contracting industry, for customers with whom we develop long-term business relationships.
Our mission will only be met by focusing on continually improving our process, thereby improving our products and services to meet and exceed our customers' expectations.
Continuous Improvement
Industry leadership will be achieved by providing "customer defined" quality products and services. Thus, we must understand our customer's needs to define our quality goals.
The safety and well-being of our workforce is a focus of our everyday work life. We are committed to training and educating all employees to ensure everyone is provided a safe and healthy work environment.
Our customers and suppliers will be partners in our improvement process.
Associates, suppliers, and customers will all share in the benefits derived from continuous improvement.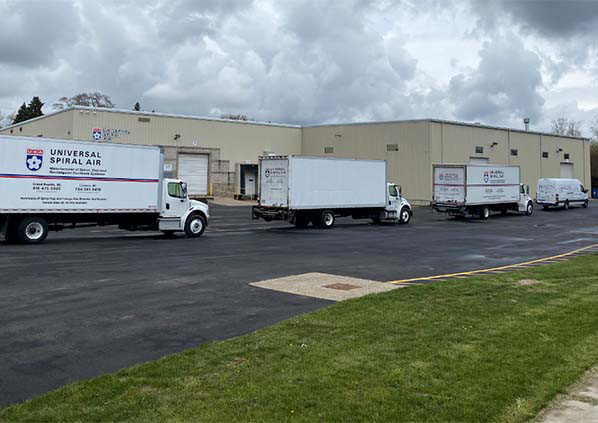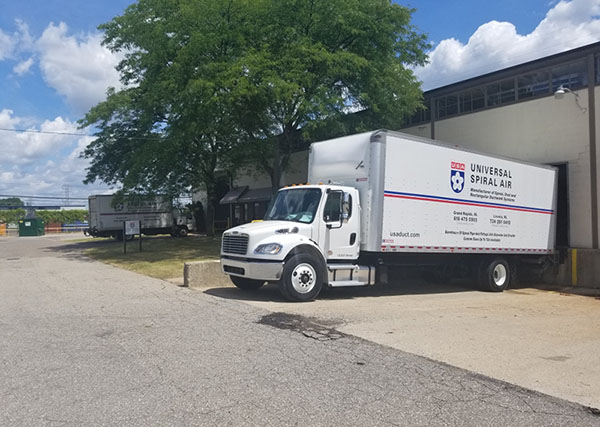 "Originally founded in the early 1990s, we offered rectangular, round, and oval ductwork. In 2002, after changing hands and names a few times, we finally became Universal Spiral Air (USA).  From a small five-person operation, we have moved forward with a philosophy of investing heavily in our staff, advanced machinery and software. As a result, we have been growing and scaling up ever since.
In 2009 we opened a sales and distribution operation in Livonia, Michigan to serve the east side of Michigan and neighboring states. In 2012 we moved to our current facility in Grand Rapids, Michigan which allowed us to expand our product line and services. In 2016 we expanded again as we acquired our second coil line, allowing us even greater expediting of projects. After integrating a major ERP software throughout our shop in 2017, we spent the next year adding staff and equipment for custom fabrication and Stainless Steel Tig welding while also expanding our footprint to house it all and increase the capacity of our on-site stock. In 2019 we procured new spiral and oval machinery allowing us to offer a new heavy gauge pipe designed for fume and dust collection purposes."
We are experienced with a range of materials used in our industry, such as galvanized steel, galvanneal, stainless steel (304 & 316), aluminized steel, aluminum (3003-H14), and PCD coated metal. We have completed third party leakage testing and are an approved with most engineering firms.
We excel at preparing timely bids, mechanical HVAC takeoffs, and seeing them through with the goal of customer satisfaction in mind every step of the way.
With multiple locations to serve you, we are never far from you and your work site. Many of our staff have 15 to 20+ years in the industry, so we are used to tackling unique challenges and custom solutions for a wider array of customers.
Contact us today to start your next project