Does your project require specific fittings or cut to length spiral pipe? Our experienced team and state of the art equipment can fulfill any complex engineered project. Give us a call and our staff will be delighted to help you with a customized solution.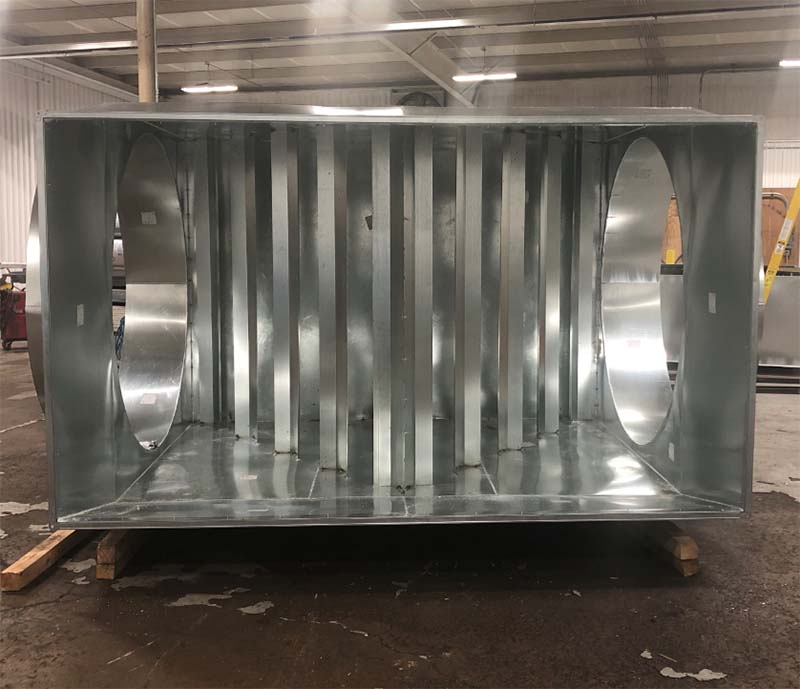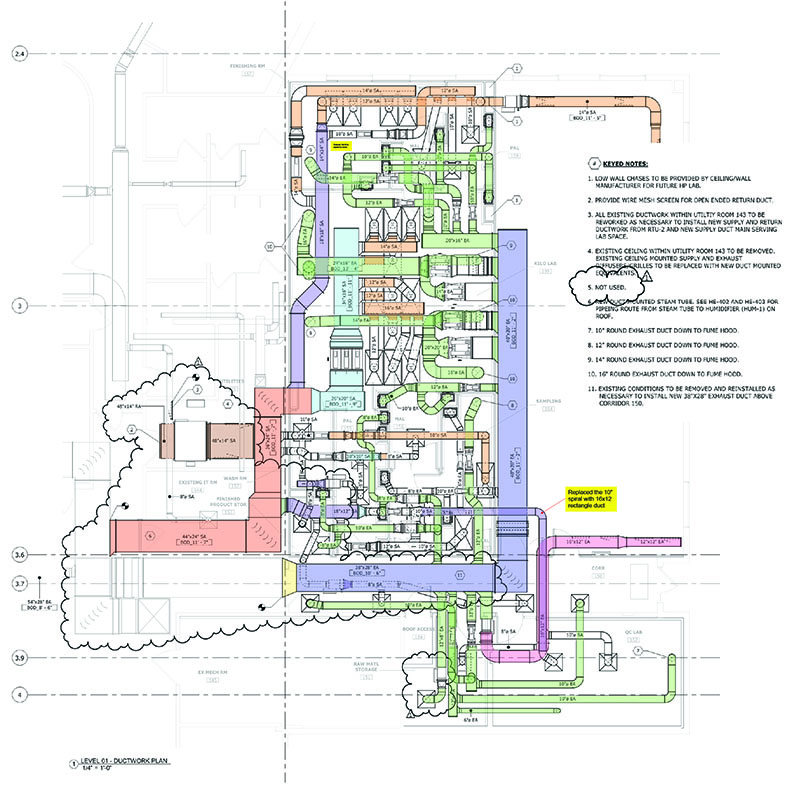 At Universal Spiral Air, we can create piece marked drawings for your projects upon request.
Each order/delivery is color coded on the print, along with all pieces clearly numbered for maximum clarity.  The corresponding numbers can then be found on the internal labels of each piece of ductwork as well as the delivery paperwork.  From there, the installer can use the piece mark drawing to coordinate which pieces of ductwork they need to install next and easily locate the correct piece, via its numbered internal label, among the delivery.
We recommend the customer directly approve of the piece marked drawings – in a timely manner – prior to the building of ductwork.  This keeps the project on schedule and ensures the correct print release date, addendum level, bulletin reviews, and adjustments for any field conditions not shown on said print. This is especially critical if the project is using bid drawings rather than detailed prints.
Does your project require timely job site delivery based on construction phases? Arrange your installation with our customer service team and we will ensure the materials are there, when and where you need them.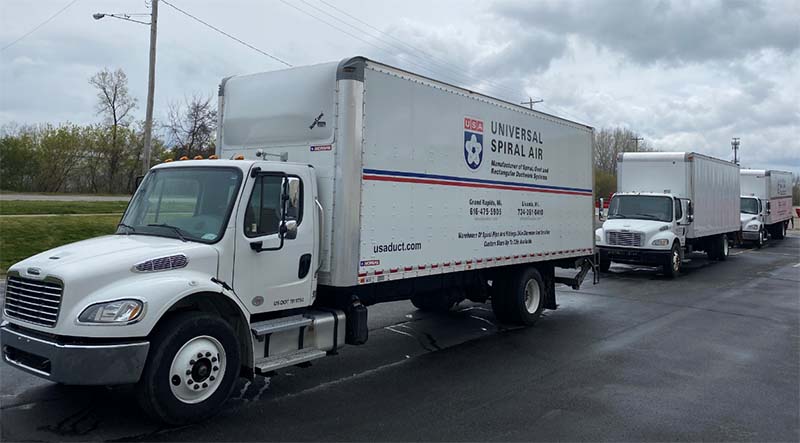 At Universal Spiral Air, we can create piece marked drawings for your If you are on a job site and need an extra piece of pipe or fitting to complete the job, give us a call. Odds are we will have it in stock for you to pick up, or better yet, deliver directly to you.
Contact us today to start your next project